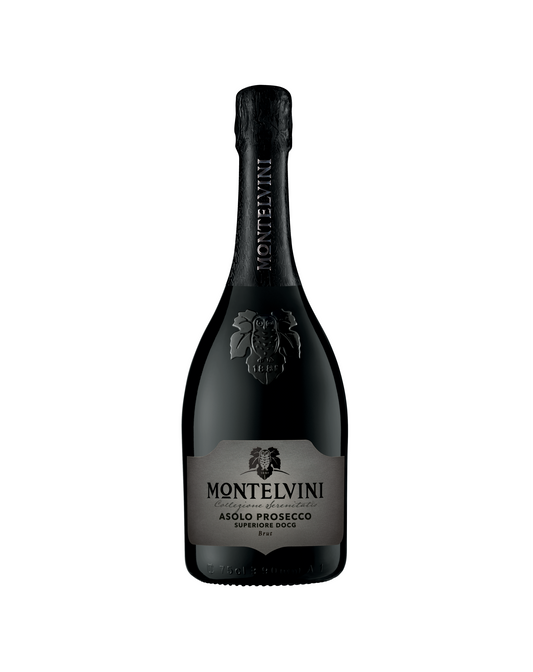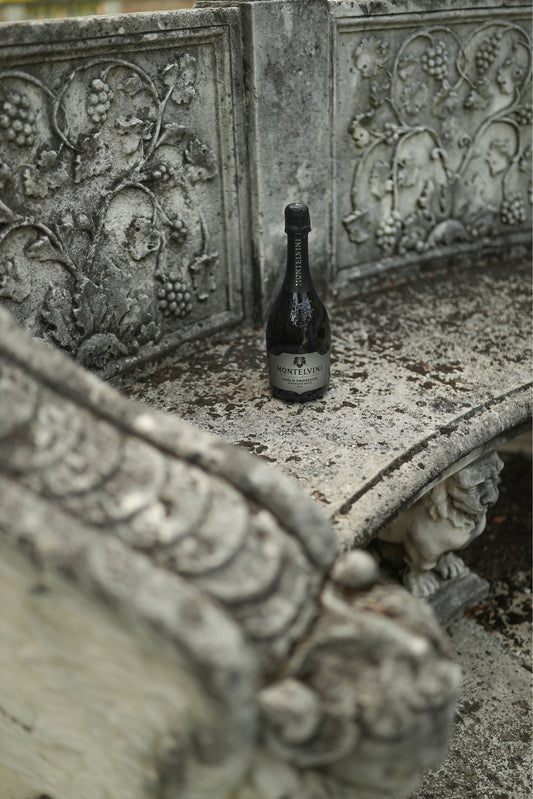 ASOLO PROSECCO SUPERIORE DOCG Brut
As the maximum synthesis of the balance between minerality and aromaticity, typical of the territory, a high quality Asolo Prosecco Superiore DOCG is born, obtained from our best vineyards. A peculiar wine that stands out for finesse in the Prosecco panorama.
WINEMAKING

After an initial soft pressing, the must is fermented at a controlled temperature using selected yeasts. When fermentation is complete, the wine is filtered and stored, then fermented again in an autoclave with the addition of the liquer de tirage at a temperature of 16° C. Once the sparkling wine is obtained it is chilled to - 4° C. Once aging is complete, the product is isobarically filtered in a second autoclave and bottled.
TECHNICAL DETAILS

Alcohol: 11,50%
Sugar dosage: 10.00g/l
Perlage: very fine bubble
Color: straw yellow with green highlights
Bouquet: elegant perfumes of white pulp fruit and delicate flowers
Aroma: good structure and delicate softness that satisfies even the most demanding palates
RECYCLING
Download PDF
PAIRINGS & CURIOSITIES
Excellent with raw fish and meat tartare, steamed seafood, and shellfish in guazzetto.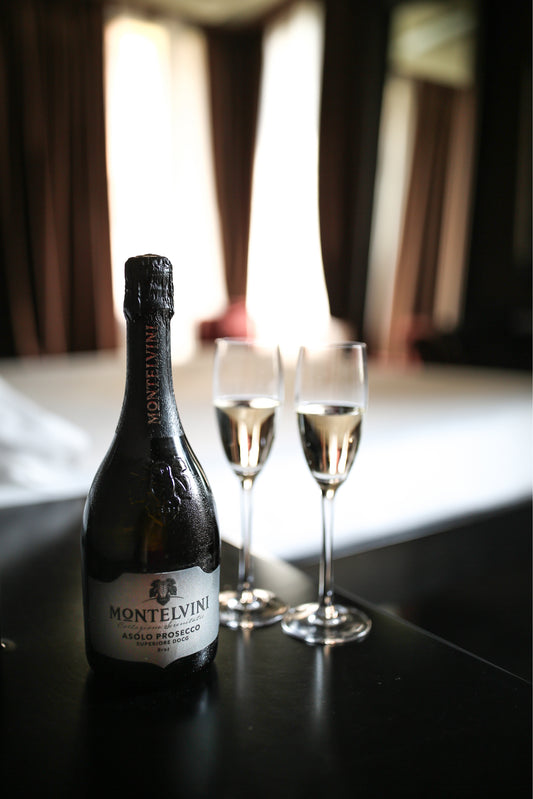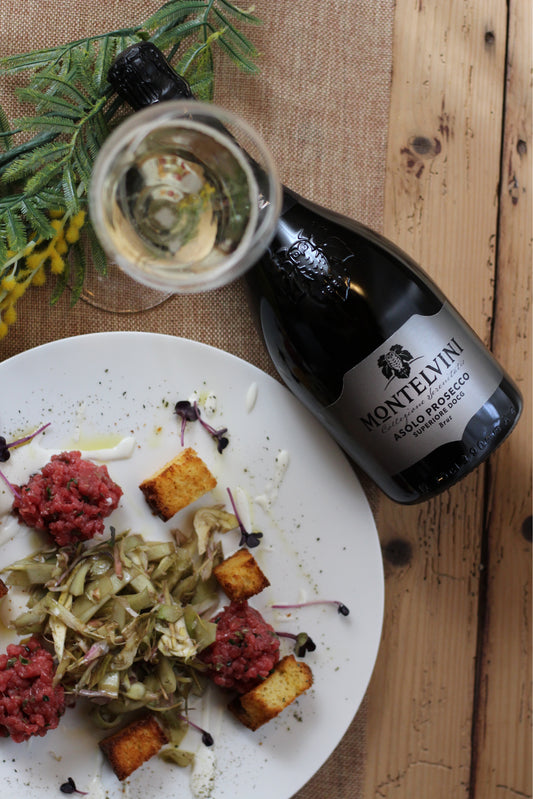 Balance is the stylistic hallmark of Montelvini and the main characteristic of this sparkling wine, which balances fruity and floral notes, typical of the Glera grape variety, with sapidity and minerality, given by the characteristics of the soil.
Shop all
AWARDS