EQUALITAS SUSTAINABILITY CERTIFICATION
We are the only Asolo Prosecco Docg winery, and one of the first in Italy, to reach this important achievement.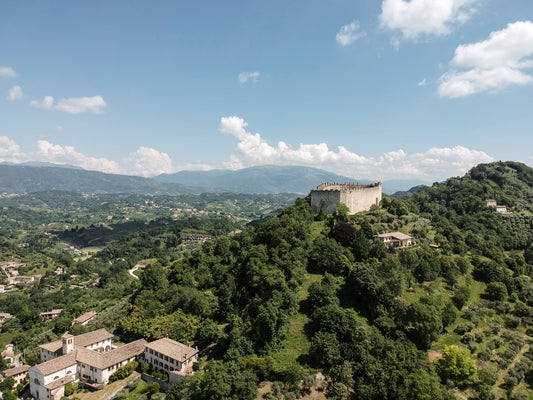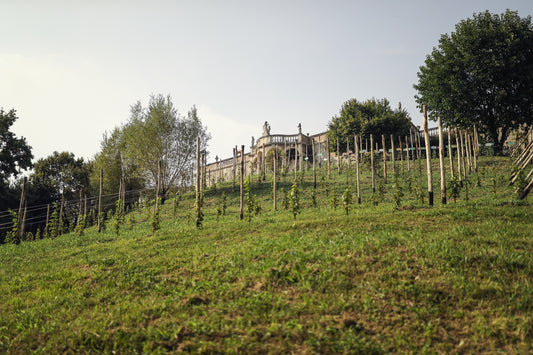 The achievement of this important certification reinforces the Serena family's corporate path, which is increasingly marked by the adoption of values that, over time, have contributed to the formation of a state-of-the-art winery, while maintaining a strong and solid link with the wine and cultural history of the area, contributing to the development of a territory with a vocation for viticulture.
SOCIAL SUSTAINABILITY
THE QUALITY OF THE PRODUCT IS THE HALLMARK OF OUR COMPANY, AND FOR THIS REASON WE ALWAYS PAY THE UTMOST ATTENTION TO ALL OPERATIONAL AREAS IN ORDER TO ACHIEVE THE HIGHEST STANDARDS, AND WITHOUT COMPROMISE.
The true soul of our company is our employees; therefore, our goal is to promote their well-being and protection, which also includes their safety, and thus provides them with a suitable environment which complies with the regulations. Personal growth and company welfare are also paramount. In order to share the same values, we encourage a sustainable culture within our company by means of awareness raising and continuous training.
ECONOMIC SUSTAINABILITY
In recent years, we have implemented an effective management control system , which is essential for optimizing the company's economic resources, as well as evaluating its performance in order to plan operational objectives, and highlight the precise role of each production unit.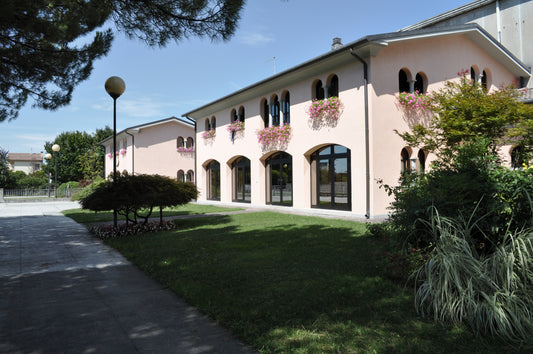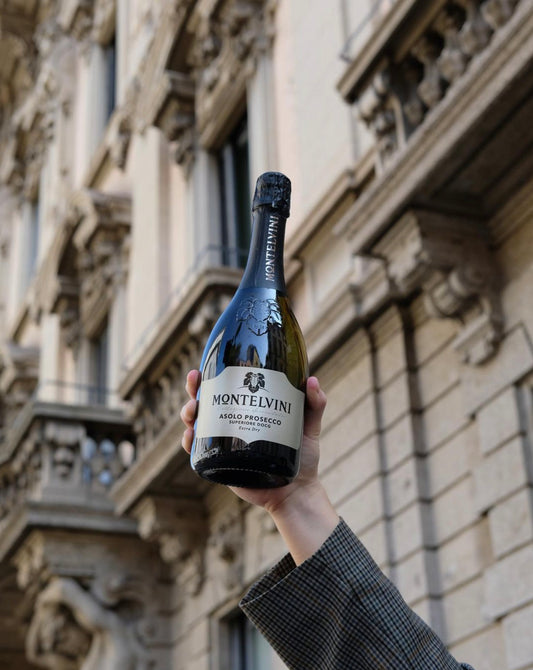 We obtain the "Il Sole 24 Ore" Industria Felix award, given only to companies with the highest management performance, which also includes reliability and financial sustainability. We are among only eight italian wine companies to achieve this prestigious award.

We are among the only 8 Italian wine companies to achieve this prestigious award.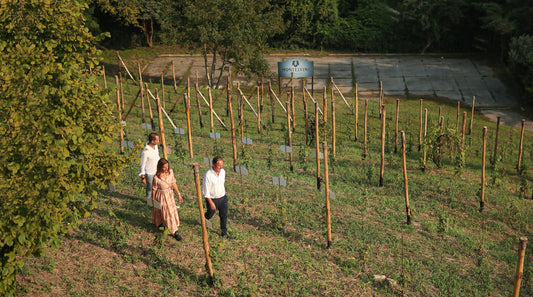 ENVIRONMENTAL SUSTAINABILITY
Territory is vineyard, it is the beauty of the artistic and historical heritage to which we belong here at Montelvini: a territory to be valued, respected and promoted in its entirety.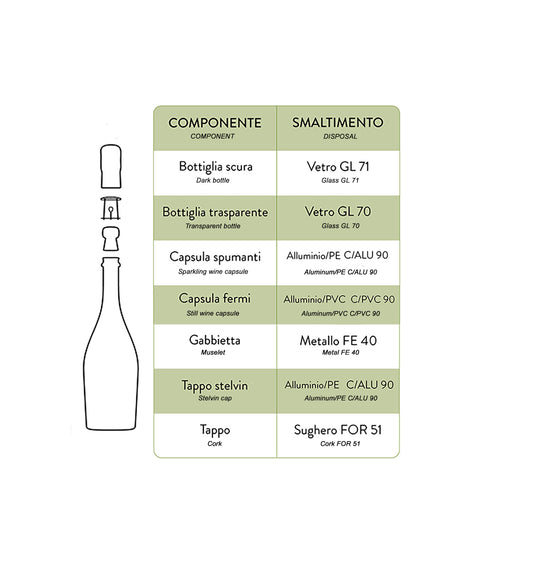 GOOD PRACTICE OF RECYCLING
Through the good practice of recycling, we can support environmental protection.
Recycle by separating the different components and by following the regulations of your municipality.
REQUEST THE FULL MONTELVINI SUSTAINABILITY REPORT BY WRITING TO: montelvini@montelvini.it