MONTELVINI ASOLO EXPERIENCE
Are you ready to enter the Asolo Experience? A bubbly-dense universe that transforms Asolo's magical terroir, winemaking tradition since 1881, and sustainability aimed at the future of the planet, into an authentic, identity-driven and rewarding drinking experience for wine-lovers.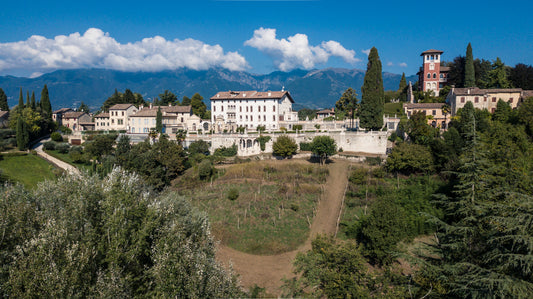 REDISCOVERED VINEYARD
In a unique setting in an area rich in culture and history, a multidisciplinary project aimed at the restoration and promotion of the landscape has been launched. The final goal is to reopen an ancient vineyard located in the heart of Asolo, at the foot of the 16th-century "Villa De Mattia".
The vineyard is mentioned in numerous historical and documented sources starting from the Napoleonic Cadastre of 1807-10 and the 1895 guide to Asolo by Vittor Luigi Paladini. It finally fell into disuse in the mid-20th century, until 2017, when Montelvini unearthed the ISV VA8 clone of glera found in this vineyard.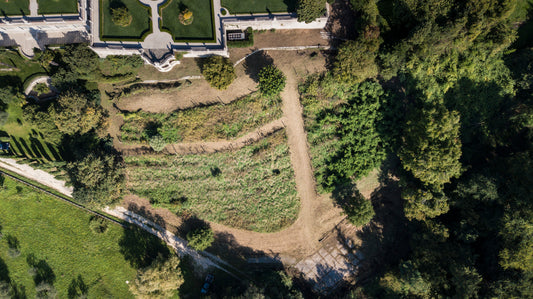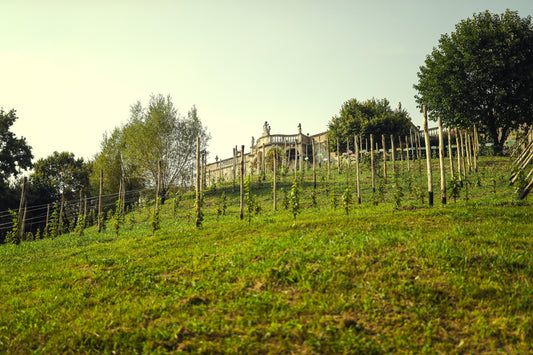 EXTENSION:
about 3000 square meters (0.3 hectares)
PLANTS FOUND AT THE BEGINNING OF THIS PROJECT:
about 70-80
EXPOSURE:
South
SLOPE:
around 25% (very steep)
SOIL:
medium mixture with good presence of clay and marls
The pride of a responsible and far-sighted winery has given new life to this "lost garden" in order to return it to its original beauty with care and patience.
FM333: THREE TIMES PERFECT
From a single vineyard called Fontana Masorin in the heart of Montello, 333 meters above sea level, FM333 is born.
The excellence of the terroir, combined with an innovative method of winemaking, result in an Asolo Prosecco Superiore DOCG with an unmistakable style.
LIMITED EDITION
Dalle uve selezionate manualmente, si utilizza solamente il solo mosto fiore che viene poi stabilizzato a freddo per estrarre maggiori precursori aromatici. Il mosto viene quindi illimpidito per decantazione senza l'utilizzo di coadiuvanti.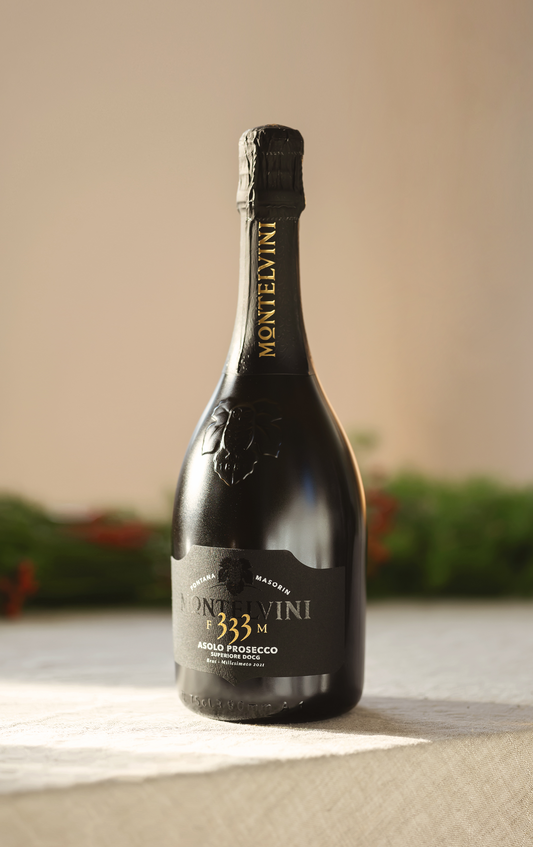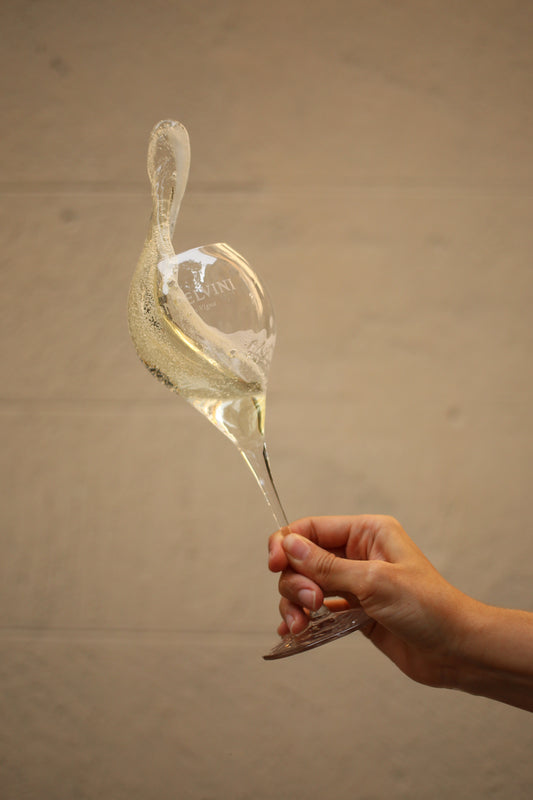 Il primo cru della denominazione Asolo Prosecco Superiore DOCG.
Ogni anno viene prodotta un'edizione limitata di 3333 confezioni da 4 bottiglie così da rendere FM333 ancora più unico e speciale.
SCOPRI FM333
Exclusive and unforgettable moments that combine the excellence of Asolo bubbles, territory, gastronomy and design. Because each Montelvini glass encloses an experience to be enjoyed at 360°.