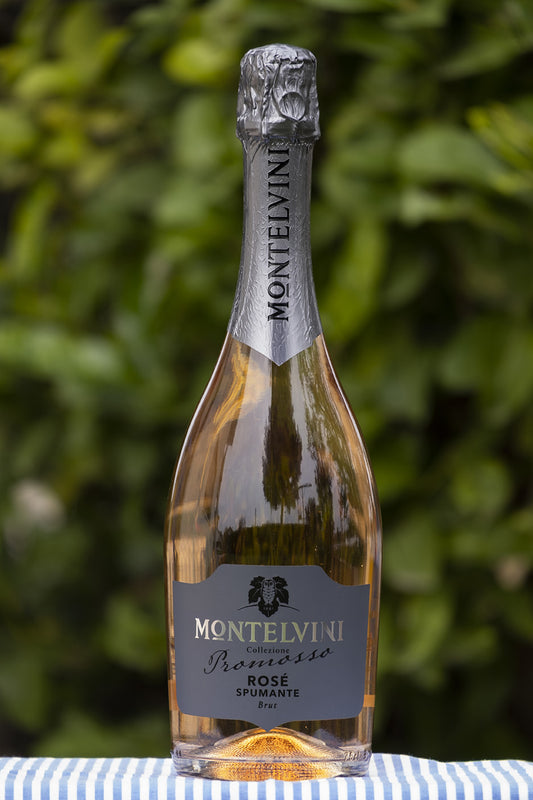 SPUMANTE ROSÉ Brut
Made from carefully selected grapes, with a predominance of early ripening red grapes. Silky pink, with fine, persistent perlage.

WINEMAKING

Vinification: The grapes are harvested and vinified separately to bring out the most of their varietal characteristics, and it is only at a later stage that the blend is created. The crushed white grapes, obtained by soft pressing of the clusters are immediately separated from the skins, clarified and fermented at a controlled temperature of 17 C° using selected varietal yeasts.
TECHNICAL DETAILS

Alcohol: 11,50%
Sugar dosage: 10.00g/l
Perlage: fine and persistent
Color: antique pink
Bouquet: intense, fishing, wild strawberry, yeasts and bread crust
Aroma: velvety, full and savory
RECYCLING
Download PDF
PAIRINGS & CURIOSITIES
Excellent with fish appetizers, cured meats, as well as with savory meats, sauces and fatty cheeses.