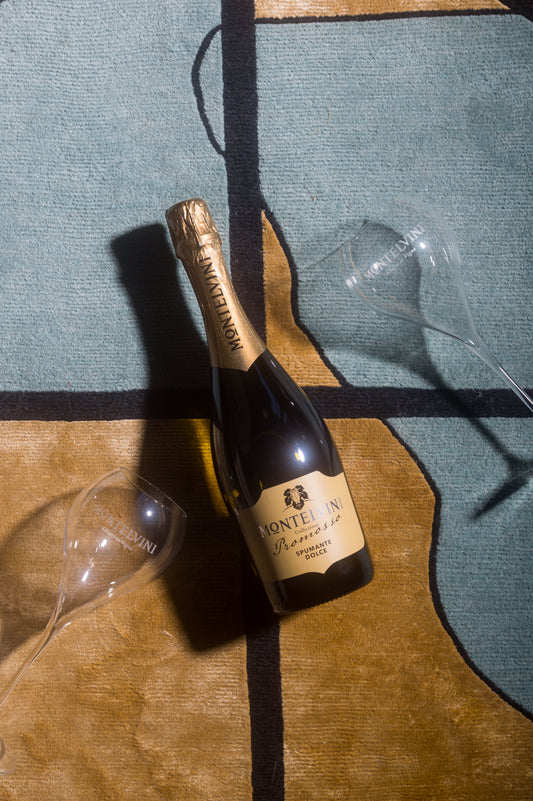 SPUMANTE Dolce
Sweet white sparkling wine made from aromatic grapes that give organoleptic characteristics typical of the Treviso hills.

WINEMAKING

The must, obtained using white wine-making techniques, is partially fermented and refrigerated. For frothing, it is placed in an autoclave and fermented again in the presence of selected yeasts at 16° C. When fermentation is complete, it is refrigerated to - 4° C and left in contact with the yeasts. At the end of the aging period the wine is centrifuged and isobarically filtered in a second autoclave and then bottled.
TECHNICAL DETAILS

Alcohol: 9,50%
Sugar dosage: 70.00g/l
Perlage: fine and persistent
Color: straw yellow with golden highlights
Bouquet: intense and aromatic
Aroma: sweet and velvety
RECYCLING
Download PDF
PAIRINGS & CURIOSITIES
It pairs well with fruit tarts and biscuits at the end of a meal.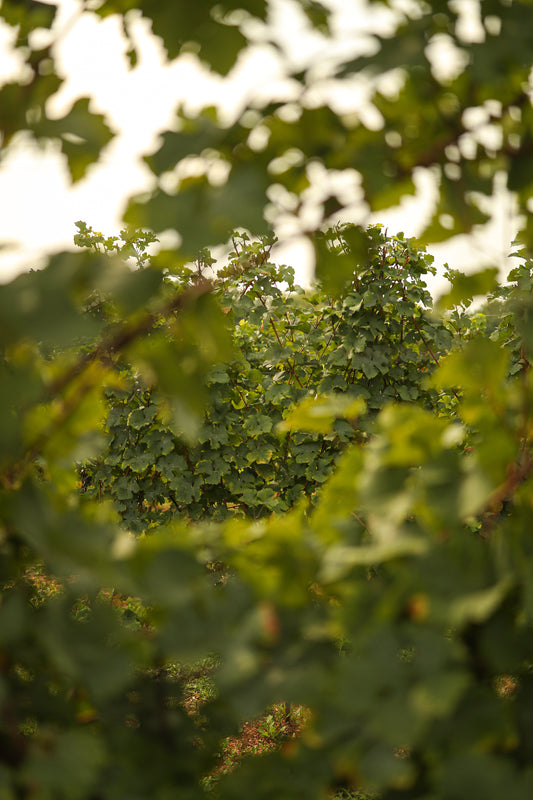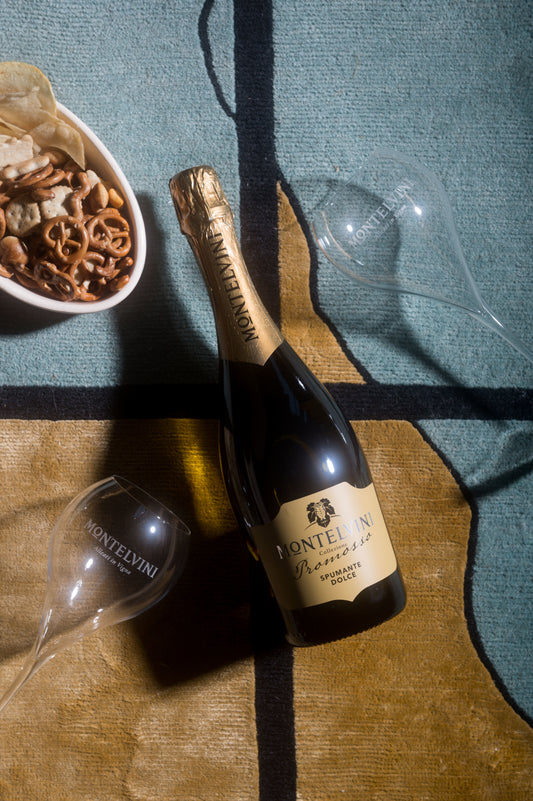 Sweet wines are one of the world's most popular types, able to enchant with their explosion of flavors and aromas.
Shop all