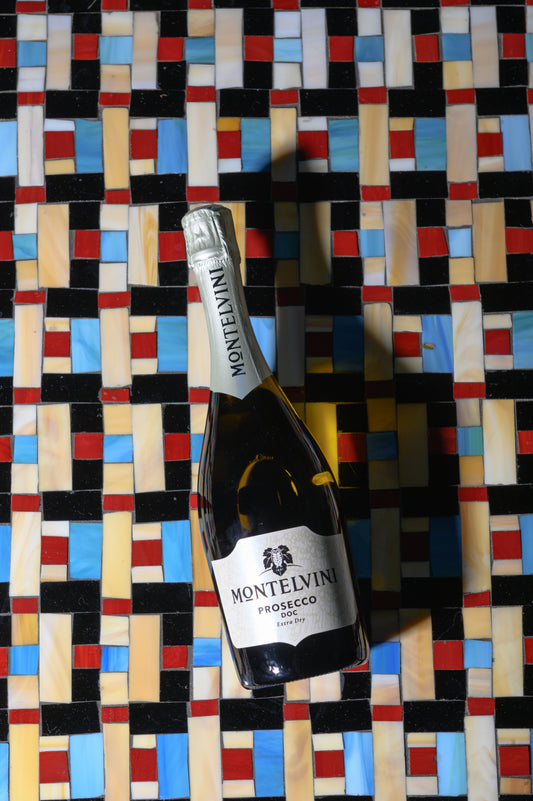 PROSECCO DOC Extra Dry
Typical of the Marca Trevigiana areas, Glera is among the oldest grape varieties: it has many admirers since Roman times. The Glera cluster is large, long, spreading and winged, with golden-yellow berries.
WINEMAKING

The Glera grapes ripen towards the end of September. After a soft pressing, the must is fermented at a controlled temperature through the use of selected yeasts. Once fermentation is complete, the wine is filtered and stored, then fermented again in an autoclave with the addition of the liquer de tirage at a temperature of 16° C. Once the sparkling wine is obtained it is chilled to - 4° C and left in contact with the yeasts. Once aging is complete, the product is isobarically filtered in a second autoclave and bottled.
TECHNICAL DETAILS

Alcohol: 11,00%
Sugar dosage: 15.00g/l
Perlage: fine and persistent
Color: straw yellow
Bouquet: Acacia flowers, wisteria, wild apple, mountain honey
Aroma: velvety, full and savory, acid and balanced
RECYCLING
Download PDF
PAIRINGS & CURIOSITIES
It pairs well with shellfish and light fish; excellent as an aperitif.