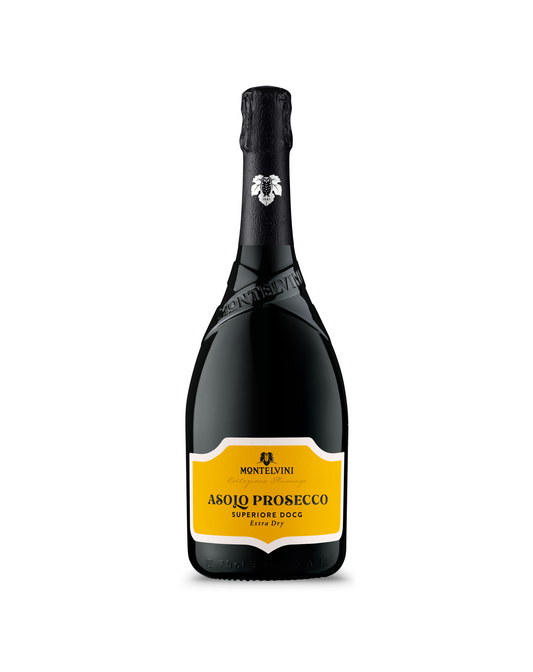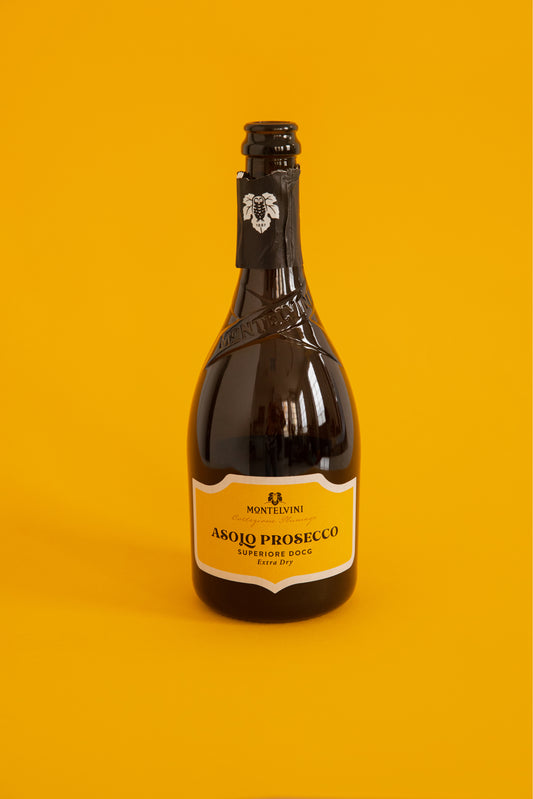 ASOLO PROSECCO SUPERIORE DOCG Extra Dry
The Extra Dry version has always been the best known and most appreciated interpretation of Prosecco. Montelvini's Asolo Prosecco Superiore DOCG enhances the aromaticity and fruity hints typical of the Glera grapes , which ripen around mid-September.
WINEMAKING

The grapes undergo a soft pressing followed by cold static decantation. Selected yeasts are added to the clarified must and it is then placed to ferment in thermo-conditioned tanks. This first slow phase of fermentation is monitored daily. The same attention is also paid to the frothing process, which is followed in every detail by the choice of yeasts and process temperatures. The product is stabilized, then filtered and bottled.
TECHNICAL DETAILS

Alcohol: 11,50%
Sugar dosage: 15,00g/l
Perlage: fine and persistent bubble
Color: straw yellow
Bouquet: wide and complex, balanced betweem fruits and flowers
Aroma: soft, velvety, with an acidic note
RECYCLING
Download PDF
PAIRINGS & CURIOSITIES
Surprising freshness makes this wine suitable and appealing at all times. Excellent as an aperitif and paired with shellfish or light pasta dishes.