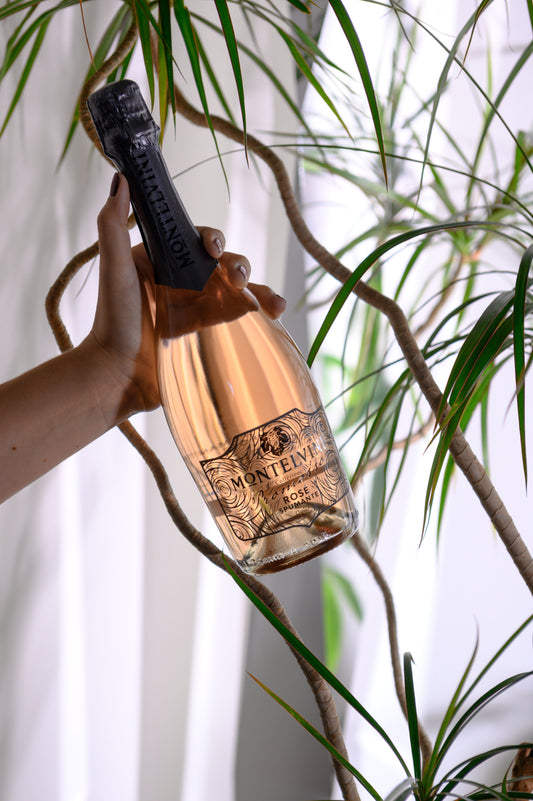 SPUMANTE ROSÉ Dolce
This wine is made from carefully selected aromatic grapes from the hilly area of Treviso.
WINEMAKING

Storing the grape must in temperature controlled containers at low temperatures make it possible to maintain the intensity and delicacy of the grapes. The small percentage of red grapes, on the other hand, is vinified by briefly macerating the juce on the skins and then partially fermenting and refrigerating it; only at a later stage is the blend created.
TECHNICAL DETAILS

Alcohol: 9,50%
Sugar dosage: 70.00g/l
Perlage: intense and persistent
Color: pale pink
Bouquet: intense and persistent perfume
Aroma: delicate peach with a hint of strawberry
RECYCLING
Download PDF
PAIRINGS & CURIOSITIES
It pairs well with fruit tarts and cookies at the end of a meal.