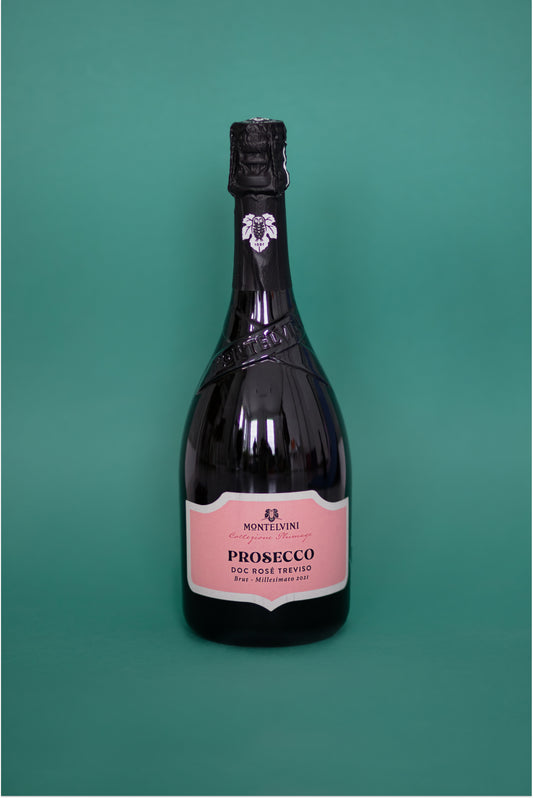 PROSECCO DOC ROSÉ TREVISO Brut - Millesimato
From the vineyards most suited to making sparkling wines comes our Cuvée Prosecco Rosé composed of 85% Glera and 15% Pinot Noir. The Glera variety gives freshness and elegant fruity aroma, while the Pinot Noir brings a slight structure.
WINEMAKING

The best Glera grapes are harvested and vinified to make the Prosecco sparkling wine base: soft pressing of the clusters, clarification of the must and subsequent fermentation at a controlled temperature. The best Pinot noir grapes are harvested early to limit the alcohol content and the amount of astringent tannins in the wine.
TECHNICAL DETAILS

Alcohol: 11,00%
Sugar dosage: 9,50g/l
Perlage: fine and persistent
Color: soft pink
Bouquet: wisteria, white fruit, small red fruits such as cherry and blackcurrant
Aroma: harmonious, creamy, persistent, savory
RECYCLING
Download PDF
PAIRINGS & CURIOSITIES
A wine particularly suitable for summer, consumed poolside or at elegant picnics. It pairs well with fish appetizers, cured meats, as well as with medium-flavored meats, sauces and cheeses.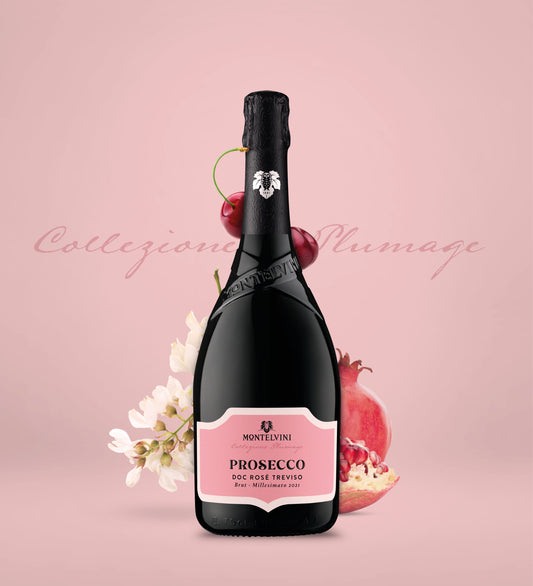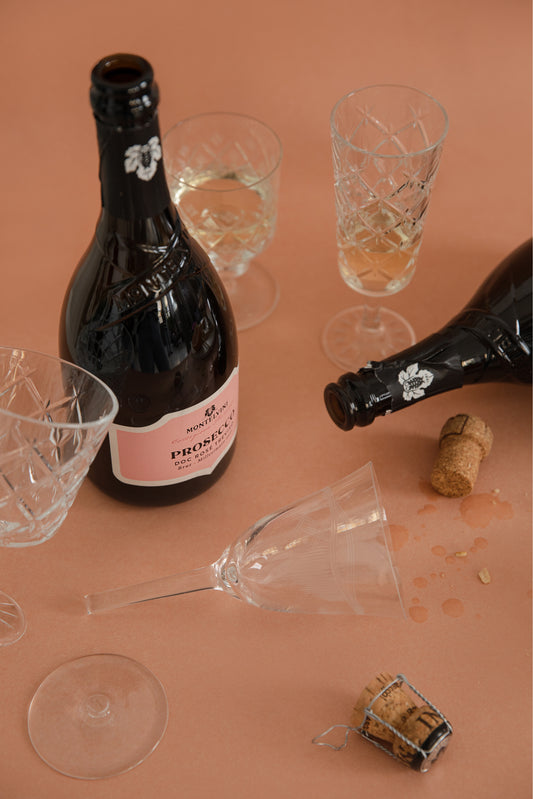 The entire Plumage line was produced with FSC-certified Favini labels, made with 100% self-generated green energy, and derived from agro-industrial processing waste, including grape pomace, thus promoting the circular economy.
Shop all